There certainly is a disconnect with Mangano going on...
On his desk is a plaque that says
"
There is no limit to what a man can do or where he can go if he doesn't mind who gets the credit.
"
How do I know this?
It's in a picture on the full-color, four page mailing that Mangano sent out listing his so-called "accomplishments" in his first 100 days. These brochures are also piled up for the public all over the county.
He doesn't mind who gets the credit, as long as it's him.
Even if Tom Suozzi did it already.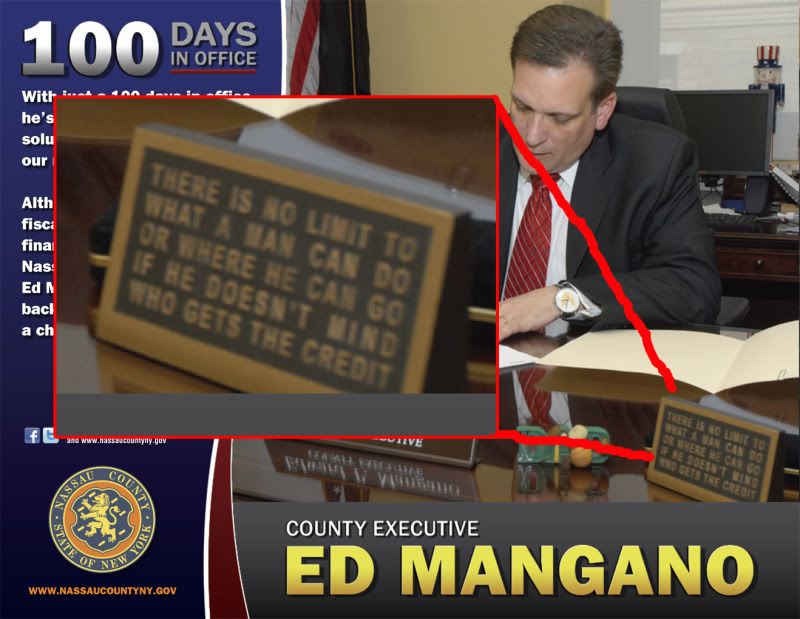 Nothing like a huge banner to prove your humility.