Every fall during election season, signs from Democratic candidates are stolen from private property and destroyed. This year Dems have had enough.
From a reliable source:
"Hello,
As you may know, we have had many of our 4x8 signs and other signs stolen in the Merrick-Bellmore area. Tonight, a dedicated group of Democratic Committeeman and Zone Leaders conducted a stake out. Our thief showed up. He started taking our signs and was arrested. He's spending the night at the 7th precinct with a committeeman and an "executive leader" waiting to bail him out. Here are the pictures."



DEM SIGNS IN BACK SEAT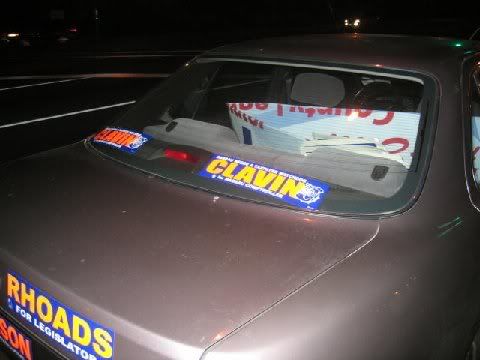 THE REPUBLICAN GOON IS CAUGHT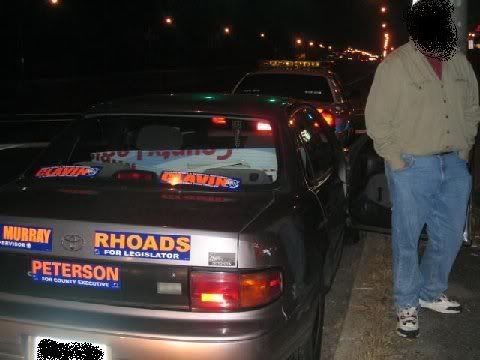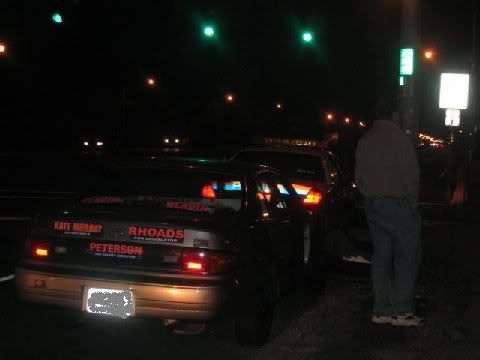 BROKEN DEM SIGNS IN BACK SEAT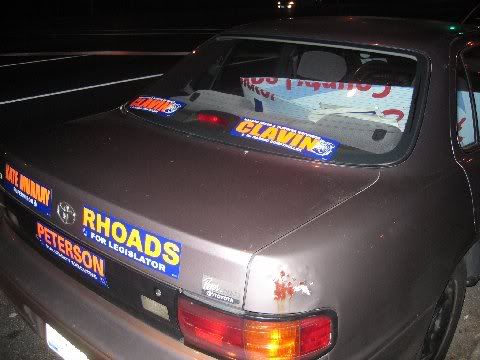 ARRESTED